Our Journey to help millions of women
It all began with a desire to solve a problem that plagued herself as well as her friends and clientele. The problem that affects millions of women as they enter menopause – dry skin.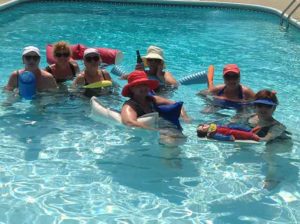 In 1969, Valorie formed friendships with a group of girls who attended Notre Dame all girls high school, just south of Philadelphia. Little did she know these bonds would be lifelong, and these women would become an integral part of her future company, Albertini International.
Years later, Valorie listened as her friends as well as her facial clients began complaining about dry skin issues as they entered menopause, and once she began experiencing the same thing, she realized she knew how to fix the problem! Her years of experience as a developer of beauty products had given her the knowledge to pinpoint the solution: restore skin's Natural Moisture Factor!
So, she rolled up her sleeves and got to work. She began mixing small batches of moisturizer with targeted ingredients, and began testing the products with this same group of friends (who had begun a yearly tradition of getting together for "Wild Women's Weekend").  Her longtime Philly friends were honest and outspoken, giving her invaluable feedback about everything, telling her what worked and what didn't, which bottles, product names, and label choices were best. After years of testing and refining, Divine skin hydrator was perfected, and this fabulous solution to restoring NMF was introduced to the marketplace.
With the help of fellow "Wild Woman" and business partner, Janice Petit de Mange, Albertini International continues to grow and introduce other products designed especially for women aged 40 and over. Products can be found online and in stores and salons across the country. And yes, Val's group of friends continues to laugh together, supporting each other's dreams, and lifting up Albertini International as it continues to meet the beauty needs of "women old enough to know and young enough to care."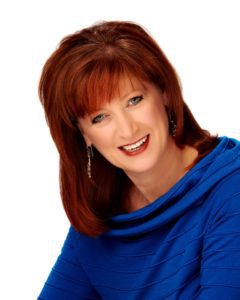 About Valorie
Valorie Albertini has been involved with many aspects of the beauty business, recruited by Jheri Redding, renowned founder of companies such as Redken, Jhirmack, and Nexxus . As Jhirmack's Manager of Skin Care and Cosmetics, she spent years testing products and as an Educator. She also spent 9 years with Sebastian as Director of New Product Development and as a lecturer for Sebastian. Other companies such as Tressa and Murad have utilized Valorie's skills and knowledge lecturing for them around the world, from Tokyo to Rome and extensively throughout the United States. Valorie is a licensed esthetician, cosmetologist and business owner.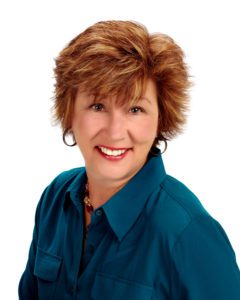 About Janice
Janice Petit de Mange has collaborated with longtime friend Valorie Albertini to create Albertini International, and serves as VP of Marketing and Customer Relations. Janice holds degrees in Retail Management, Computer Information Systems and Management Studies, working in these fields for more than 30 years and spending the last 17 years with Stanley Black and Decker as Customer Service Coordinator. She formerly worked for Rollins International, Matlack, Inc. and CNA Insurance. Janice's skills are focused on exceeding expectations by maintaining and developing a culture which enhances the customer's experience while building brand and end-user loyalty.
About albertini international



Albertini International is the creation of Valorie Albertini, a long-time beauty expert who has spent 25 years testing and developing skin care and hair products for major manufacturers. Valorie has spent years collaborating on videos with topics ranging from the newest products, to what works and what doesn't, and how products and ingredients actually work. Through the years, Valorie discovered a change in her own skin and began talking with her friends and clients about how their skin was changing as they got older. Valorie discovered, as do many women, that her skin began to change about the same time her hormones did, at the beginning of menopause. Having little patience for things which can and should be remedied, she set out to find a solution.
Having spent the last few years researching and testing, Valorie developed a formula for her new product, Divine skin hydrator. This unique formulation locks the water in skin cells, helping to restore skin's Natural Moisture Factor, providing a solution to the dry skin problem experienced by women worldwide.
Albertini International's focus is about creating beauty solutions for the specific problems that nearly everyone encounters. Beauty issues that happen after age 45. Albertini International offers Skin Care for Women Old Enough to Know and Young Enough to Care!