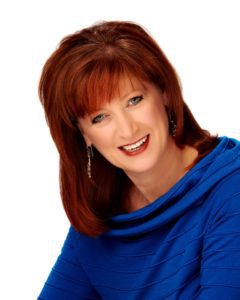 About Valorie
Valorie Albertini has been involved with many aspects of the beauty business, recruited by Jheri Redding, renowned founder of companies such as Redken, Jhirmack, and Nexxus . As Jhirmack's Manager of Skin Care and Cosmetics, she spent years testing products and as an Educator. She also spent 9 years with Sebastian as Director of New Product Development and as a lecturer for Sebastian. Other companies such as Tressa and Murad have utilized Valorie's skills and knowledge lecturing for them around the world, from Tokyo to Rome and extensively throughout the United States. Valorie is a licensed esthetician, cosmetologist and business owner.
About Janice
Janice Petit de Mange has collaborated with longtime friend Valorie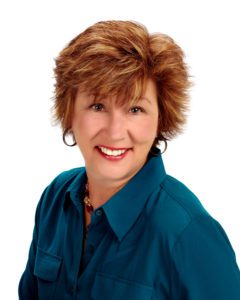 Albertini to create Albertini International, and serves as VP of Marketing and Customer Relations. Janice holds degrees in Retail Management, Computer Information Systems and Management Studies, working in these fields for more than 30 years and spending the last 17 years with Stanley Black and Decker as Customer Service Coordinator. She formerly worked for Rollins International, Matlack, Inc. and CNA Insurance. Janice's skills are focused on exceeding expectations by maintaining and developing a culture which enhances the customer's experience while building brand and end-user loyalty.
Our Purpose and Mission



Image matters regardless of age…
Beauty is about pride in our appearance not vanity!
Our commitment is to deliver common-sense skin care products that solve a specific problem for women as they age, helping women feel good about themselves into their 50's, 60's, and beyond.
We provide straightforward no nonsense information on what works and what does not work about skincare that did not exist when we were younger.
We deliver affordable products with exceptional results.
We support and promote women in business whenever we can.
We are unique and all in this together; our connection is our shared experience.
We know what the problems are, and we know how to fix them. Our products focus on over 50 specific skincare needs. We're experiencing the same issue as you. We are our customer. We're just not sitting around a broad room table deciding what older women need. We know what we need, we know what we want, and were not invisible.
"I think beauty comes from actually knowing who you are" Ellen DeGeneres
This can take some time, but it is worth it…
Valorie and Janice